New Home = New Plumbing!
A new home gives you the opportunity to make all kinds of changes you might never make otherwise. You can even take this opportunity to make home upgrades that will seriously improve your quality of life going forward.
We're probably a little biased, but we think one of the best things you can do in a new home is upgrading the plumbing. Plumbing changes or additions are a great way to make your new home feel like it's truly yours. They're also a great way to live more comfortably and even save money on your water bill! If you're interested in upgrading your new home's plumbing, here are five tips to keep in mind. Keep each of these considerations in mind, and you'll end up with home plumbing you'll love.
Work With A Local Coto De Caza Plumber to Make Sure Everything's Up To Code
If you're going to go through the trouble of installing new plumbing, make sure you are doing it the correct way. New plumbing is an amazing way to increase your home's value and make it a better place to live, but only if you do it the correct way. If you become aware that your new plumbing is not up to code, you will end up wasting time and money fixing the mistake.
To eliminate wasting that time and money, typically it is recommended that you hire a local Coto De Caza Plumbing Expert to assist with any plumbing installations. In addition, a local Coto De Caza Plumbing Experts can make sure your new plumbing fits into your old system easily and effectively.
Think About Upgrade Options That End Up Saving Water
Making upgrades to your home's fixtures is always a great idea. Making upgrades that help improve the efficiency of those fixtures is even better. When you replace old plumbing fixtures with new ones, make sure those new ones use less water.
Seek out fixtures and appliances that have earned the EPA's WaterSense logo. Generally speaking, these fixtures use less water to do the same outstanding job. Switching to WaterSense plumbing fixtures will improve your plumbing and help you save money at the same time.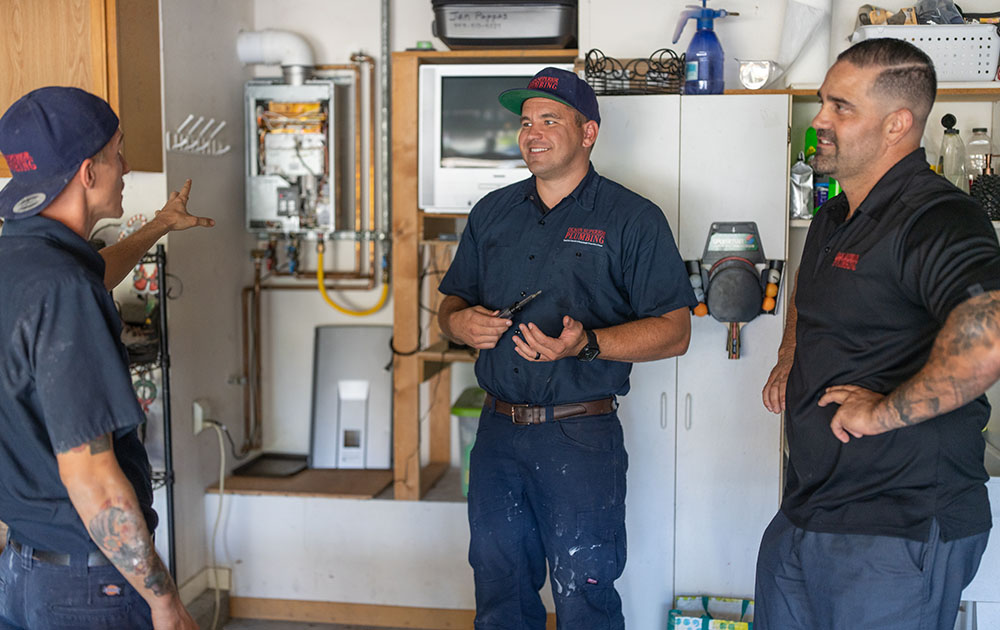 Learn About The Assortment Of Pipe Materials
If you just moved into an older home, it's more likely than not that your pipes have weathered their fair share of wear over the years. The simplest way to upgrade is by taking the original blueprint and having new pipes installed in more modern material like copper or PEX. As a result, these will be sturdier, longer-lasting, and safe – even more so if your home previously had any lead piping within.
Don't Forget To Take Care of Your New Plumbing As Well
If you're going to spend money upgrading your new home's plumbing, don't waste that investment by treating it the wrong way. Attempt to practice routine preventative maintenance. In addition, try to avoid using chemical drain cleaners. Don't put common clog causers such as grease, baby wipes, or coffee grounds down the drain. Treat your new plumbing the right way so it'll last for a long time.
Establish A Relationship With A Trusted Local Coto De Caza Plumbing Company
If you're going to be making drastic changes to your home's plumbing, make sure the local Coto De Caza Plumbing Company you hire to do it is a company that you surely trust. The better you feel about the people doing the work on your home, the better you'll feel about taking more steps to fully upgrade your plumbing.
If you have any questions, call our 24/7 Rapid Response Team at 949-328-6002 or email us at [email protected] – If you want more information online, please visit us @ https://www.OlsonSuperior.com
For industry insights, announcements, and tips make sure to follow our blog at olsonsuperior.com/blog