Sewer Line Repair in Lake Forest, CA
Call our Rapid Response Team in Lake Forest, CA available 24/7
Learn Why Olson Superior Plumbing is Lake Forest's #1 Plumber 
Orange County Sewer Line Repair Services
Looking for a fast, convenient way to repair your sewer line in Orange County without digging trenches? Our Rapid Response Team can assist you with a wide range of underground trenchless sewer repair solutions. With expert diagnosis and sewer repair teams with expert knowledge, we can help with every type of sewer line issue.
Reasons You May Need Sewer Line Repair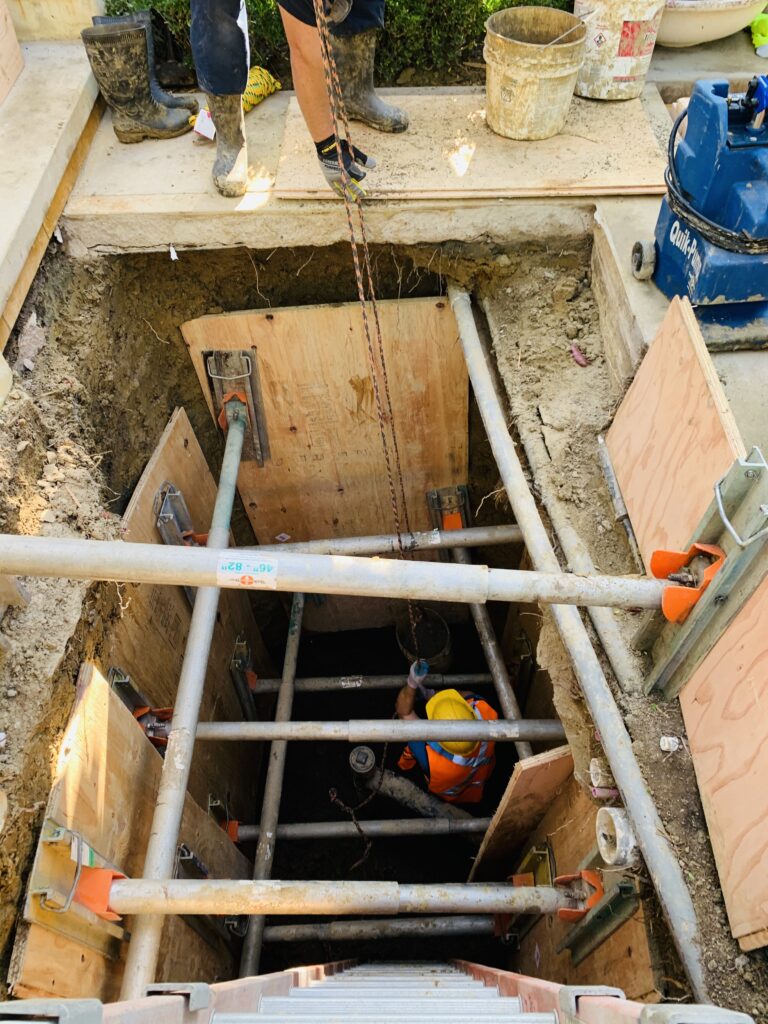 Olson Superior Plumbing does more than just clear your drains—we repair water and sewer lines to correct a number of problems, including:
Broken or cracked pipes

Pipes blocked by tree roots or grease

Corroding or deteriorating pipes

Pipes that have bellied or sunk into the ground due to soil conditions

Pipes that have leaking joints
Selecting an Appropriate Sewer Repair Solution
Before repairing your sewer line, the most important step is an expert diagnosis of the issue. Olson Superior Plumbing takes advantage of state-of-the-art in-pipe video inspection and leak detection technologies to pinpoint the exact source of any sewer issue. With this technology, you can see inside the sewer line for yourself. Video inspection of your sewer line will allow our expert Orange County plumbers to determine the most appropriate repair solution. 
Advantages of Trenchless Sewer Repair
We are Orange County's "no-dig" sewer line repair experts. Trenchless sewer repair is a way of repairing your damaged sewer or drain lines underground—this can save digging trenches across your yard and driveway, and it can minimize the disruption for your home and your family. 
Olson Superior Plumbing is family owned and operated, and we've been serving Lake Forest and the Orange County area for over 10 years. We offer over the phone pricing and our Rapid Response Team is skilled at using trenchless sewer repair technology to offer quick and undisruptive sewer repair services.
Call our Rapid Response Team at Olson Superior Plumbing (949) 328-6002
Lake Forest Expert Plumbers
Our family-owned and operated Orange County business has been serving Lake Forest and its surrounding cities for over 10 years. Our team of Expert Plumbers provide common courtesy, respect, quality work, knowledge, and high-level professionalism to all of our clients, big or small. We pride ourselves on providing a 5 Star customer experience on all services performed, we are available 24/7 – 365 to answer all calls and promise to be there when you need us.