Take Advantage of $1,800 Rebates

*
These rebates won't be here long. Make sure you speak to one of our Rapid Response Team members to see how you can get your rebates!
*Total saving is based on the specific tankless water heater model you purchase

Instant Hot Water
Enjoy limitless hot water

Save Space
Compact unit let's you save space


Extended Lifetime
Longer than a tradional tank

Up to 25 Year Warranty
Industry leading warranties

Welcome Fish Listeners!
As advertised on The Fish
Get a Quote For Your Installation Today
Trained and Certified Technicians
In order to provide our customers with the best quality service, our Rapid Response Team trained directly with one of the industries leading manufacturers in tankless water heaters.
Noritz America provided our team with a full breakdown of how their tankless water heaters are made and how they function. We attended several trainings and constantly receive updates for new products. 
Going through this process ensures that our Rapid Response Team is ready to take on any tankless water heater job, regardless of the size. This also allows us to make sure that you have the correct unit that fits your home so you can enjoy the luxuries of a tankless water heater properly. 
"Having my new tankless water heater unit installed by certified technicians really gave me peace of mind during the process" – Linda O.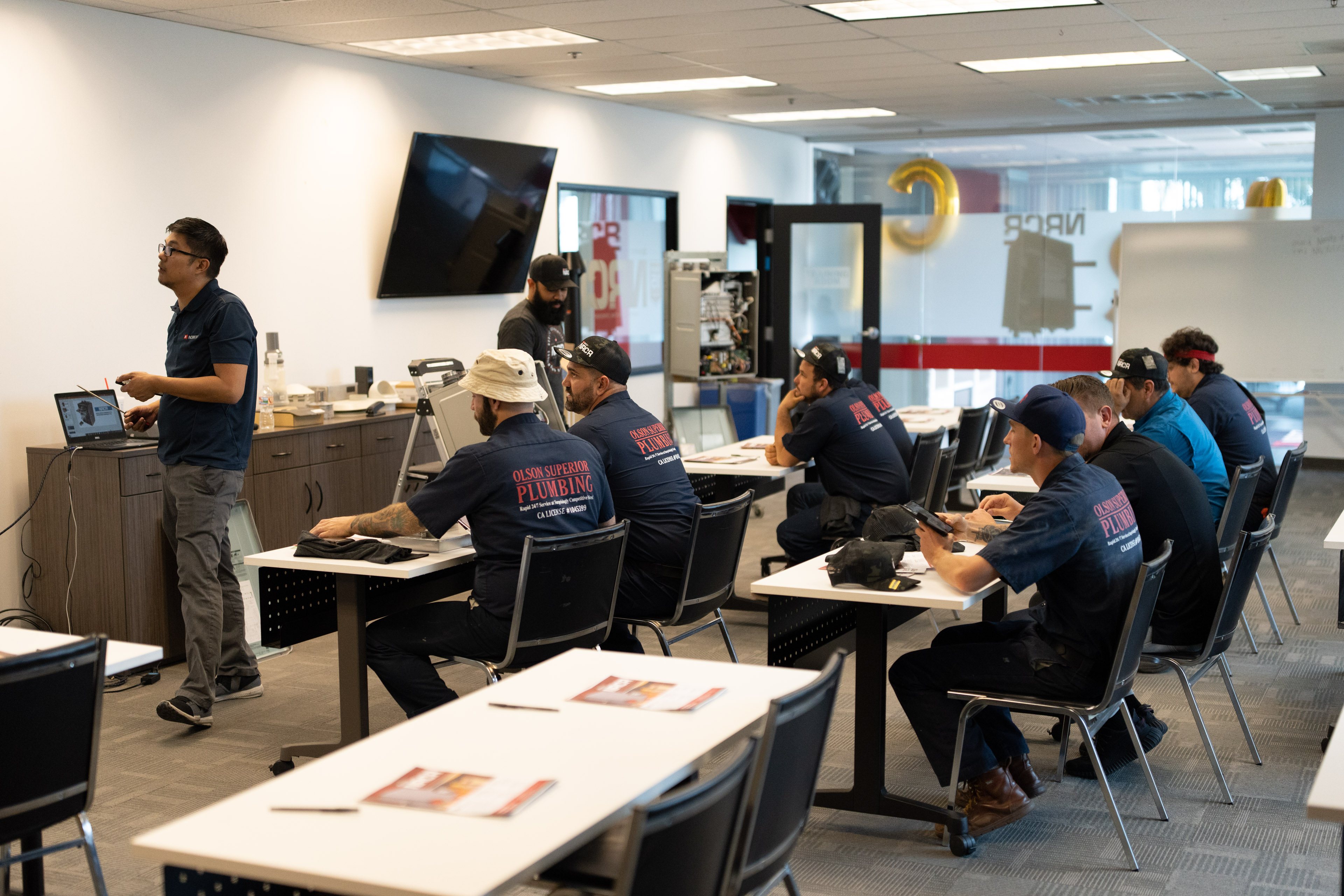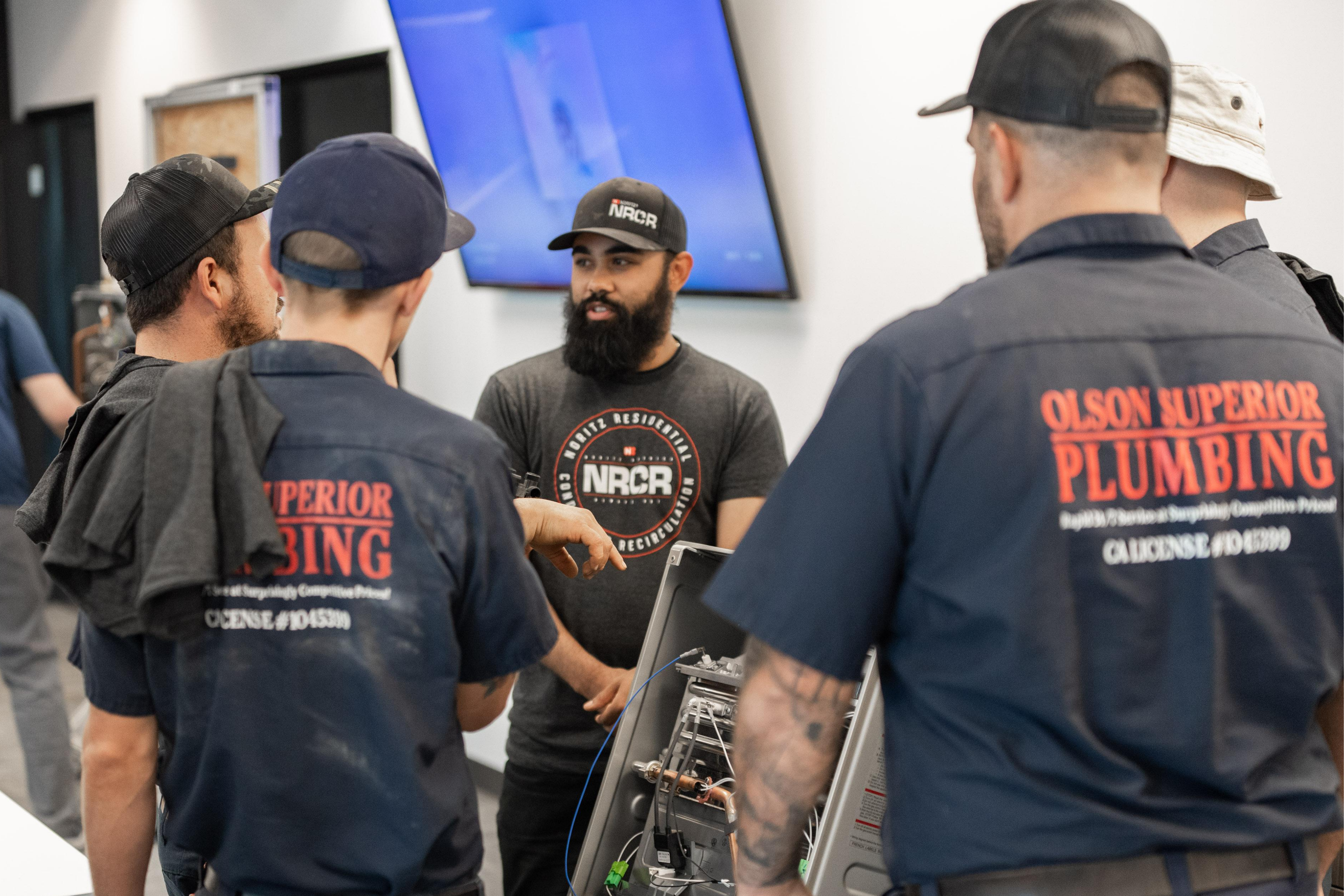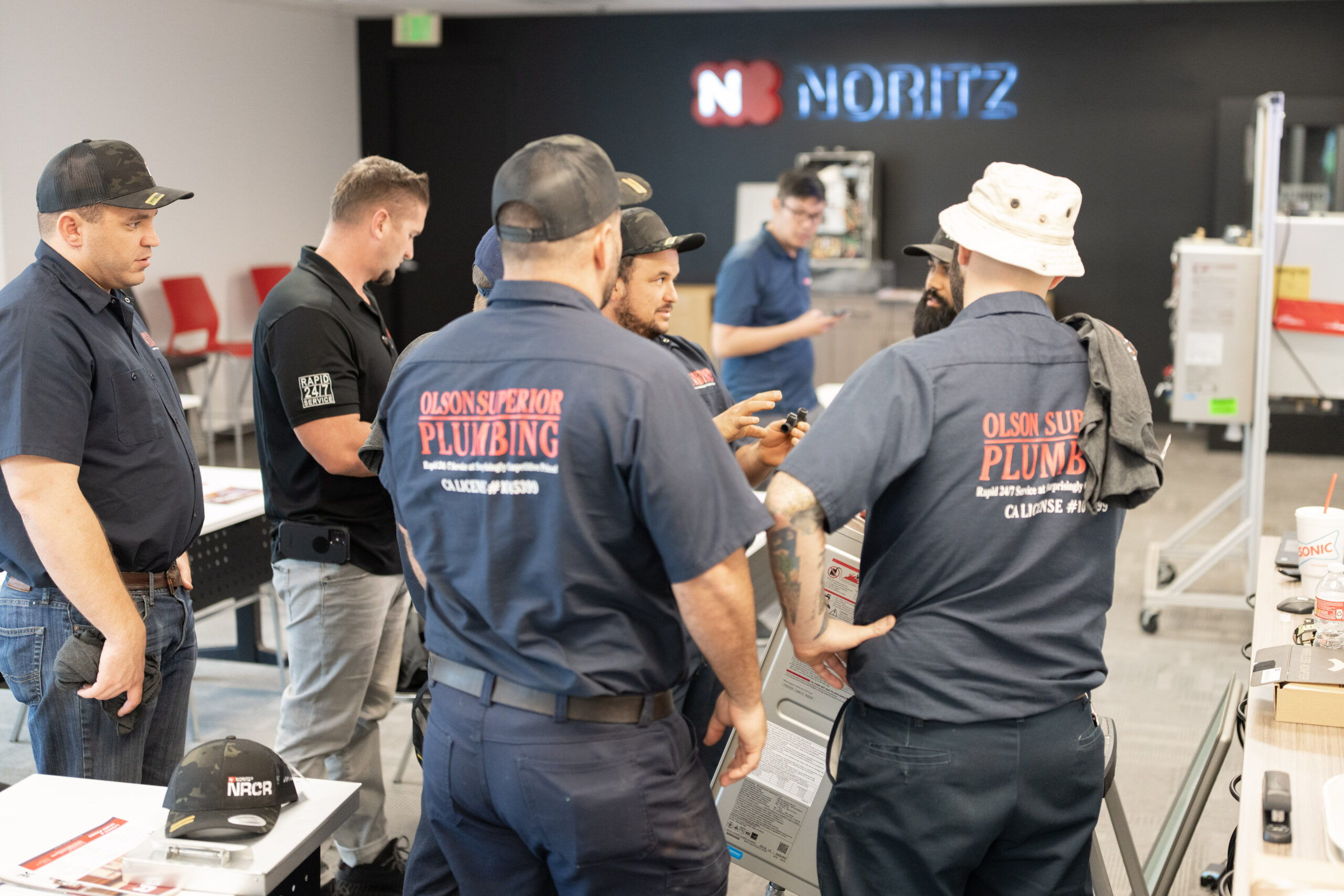 Industry Leading Warranty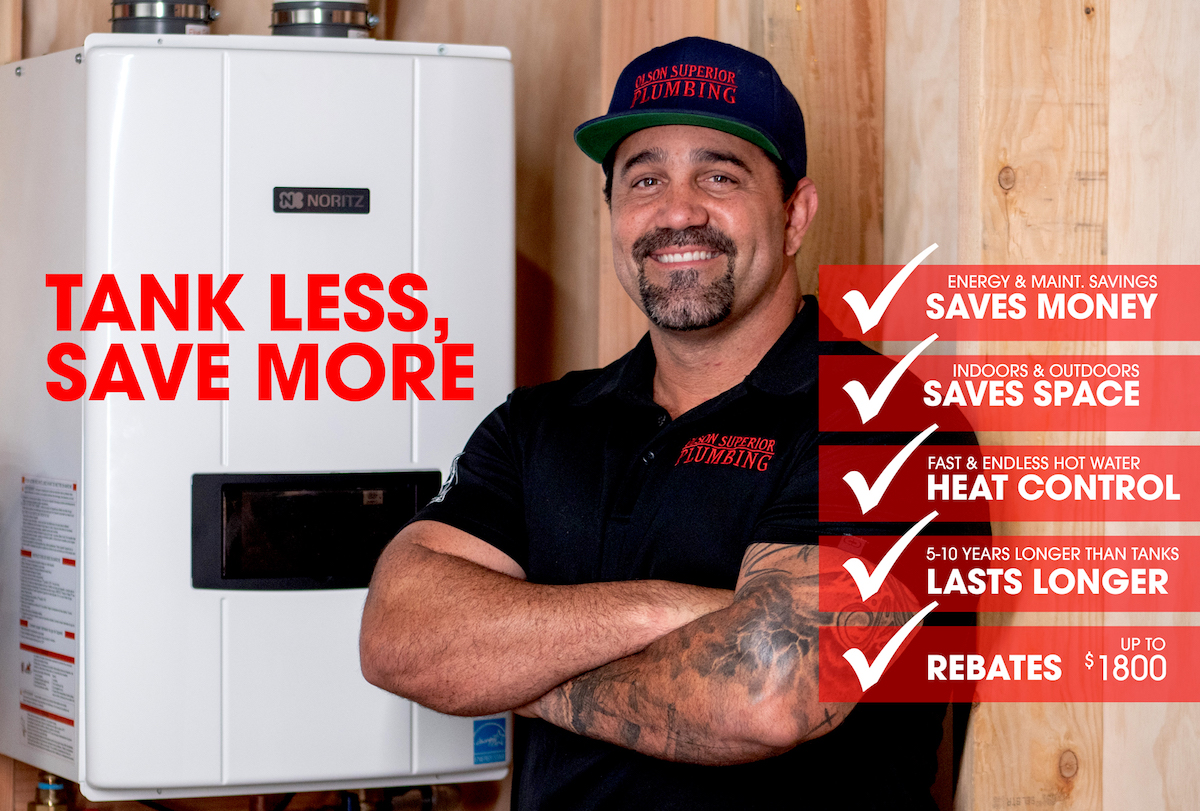 Common Tankless Questions
As a homeowner, you always want what's best for your home. So naturally, when making a switch to a different appliance, you want to know what's best. Here are some common questions we get. 
How much space do they really save?
Tankless water heaters are much smaller than units with a storage tank, allowing them to be wall-mounted. Electric units have measurements in the 10-inch high to 7-inch wide range while gas-fired units have measurements in the 30-inch high by 20-inch wide range.
Do they save you money?
Tankless water heaters that use natural gas are about 23 percent more efficient than a traditional storage version, which is about 60 percent efficient, according to the Department of Energy. Most gas-powered tankless water heaters do qualify for a $300 federal tax rebate and up to $1,800 in rebates from the Gas Company.
How do they provide instant hot water?
Tankless water heaters heat water directly without the use of a storage tank. When a hot water tap is turned on, cold water travels through a pipe into the unit. Either a gas burner or an electric element heats the water. As a result, tankless water heaters deliver a constant supply of hot water.
What is the maintenance on them?
Tankless water heater maintenance is a must and should be done at least once a year. Also commonly referred to as an on-demand water heater, the tankless water heater may need maintenance every six months if your water heater is set to a high temperature or if you have hard water
How long do they last?
Most tankless water heaters have a life expectancy of more than 20 years. They also have easily replaceable parts that extend their life by many more years. In contrast, storage water heaters last 10–15 years. Tankless water heaters can avoid the standby heat losses associated with storage water heaters.
We love people and we happen to be plumbers! We'll never compromise our love for people to make a quick buck. This video gives you guys a quick peek of what our team goes through when out in the field and what we can accomplish when we all come together. 
Call For a Quote:
(949) 328-6002