Find the Best Plumbers in Your Area
If your home or business has plumbing problems, then you're going to need to hire a local Lake Forest Plumber every once in a while. Plumbing technology isn't perfect, and flaws such as pipe corrosion and leaking fixtures still happen on a regular basis.
You should hire a plumber for routine inspections to extend the lifespan of your pipes, appliances, fixtures, and other components of your plumbing system.
There are likely a handful of competing plumbers in your area. Which is best you may ask?
Who do you contact when you need the best plumbers in your local Lake Forest area? Here is your guide to discovering the best professional team for your home or commercial plumbing system.
Begin with an Online Search
You won't need the phonebook for this. Your smartphone or computer search engine is your key to finding a comprehensive list of exceptional plumbers in your area, as well as gateways to each company website, where you can acquire more needed information about each.
Start by getting a simple list of local 24 Hour Emergency Plumbers near you. It is obvious, you can't work with all of them, nor should you want to, so it's time to begin narrowing this basic list down to the most qualified plumbers.
Read Reviews
Customer reviews are your very first glimpse into what your experience with any given plumber may be like. Because of this, you should read reviews carefully, considering both the positive and negative experiences that people have had with the plumber. While no plumber will be a perfect 10 out of 10, you should take special note of reviews that seem to criticize a plumber's honesty or transparency. In addition, try and find reviews on both your search engine or maps app of choice as well as each plumber's website.
Ensure Legitimacy
Anyone could go on the Internet and call themselves a plumber. However, you need to bring down your searches to the best out all of these, and that typically means only working with legitimate and qualified plumbers. A plumbing company's website should ensure that all plumbers on staff are trained and experienced.
Verify Services
At this point, you'll also want to figure out if a plumber can truly help in what your seeking assistance from. Some local Lake Forest Plumbers only serve residential properties, while others are only focus on commercial properties. Do you have issues with a water heater, sewer line, or other specific plumbing components? Make sure that the plumber you hire specializes in these distinct areas.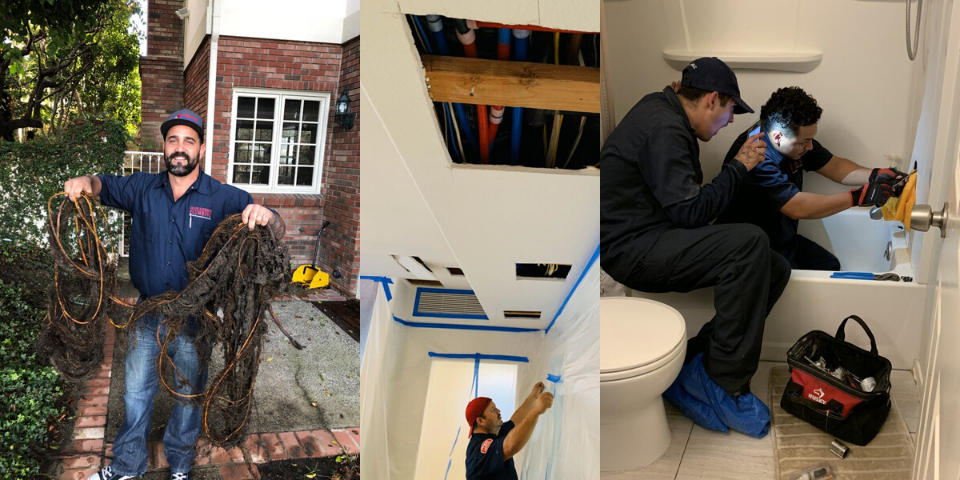 Call for Rates
The best plumbers in your local Lake Forest area should offer top-quality parts and labor without charging you top dollar. Plumbing is always needed, and its maintenance should therefore be affordable. Feel free to contact a variety of plumbers to get a basic quote for services.
Use this guide to find the best plumbers in your area every time. Hopefully, after one experience, you'll always think about going back to the same reliable team time and time again, whether for annual maintenance tasks or for drastic repairs.
If you have any questions, call our 24/7 Rapid Response Team at 949-328-6002 or email us at [email protected] – If you want more information online, please visit us @ https://www.OlsonSuperior.com
For industry insights, announcements, and tips make sure to follow our blog at: olsonsuperior.com/blog