Choosing a Plumber
Picking the right plumber can be crazy. We completely agree that you should consider your budget before you move forward with any service. There are certain factors that can ensure you get your money's worth, no matter how cheap or how expensive the quote is. We've compiled a list of 5 key factors you should look into when picking the right plumber.
1. Experience
There's no better feeling in the world than knowing you are getting serviced by an experienced professional – and experience comes with a price! Even though you may be tempted to try services that are cheap, there's always a reason for that. Experience goes a long way in fixing your plumbing issues and not getting it done by an experienced Orange County Plumber can lead to future damage and repairs.
2. License
Even though having a license isn't required everywhere, it's good to know that the plumber at your doorstep is knowledgeable, recognized, and qualified to do his job. Another advantage of working with a licensed plumber is that in case anything goes wrong, you'll have insurance knowing that the plumber will hold itself responsible.
3. Response Time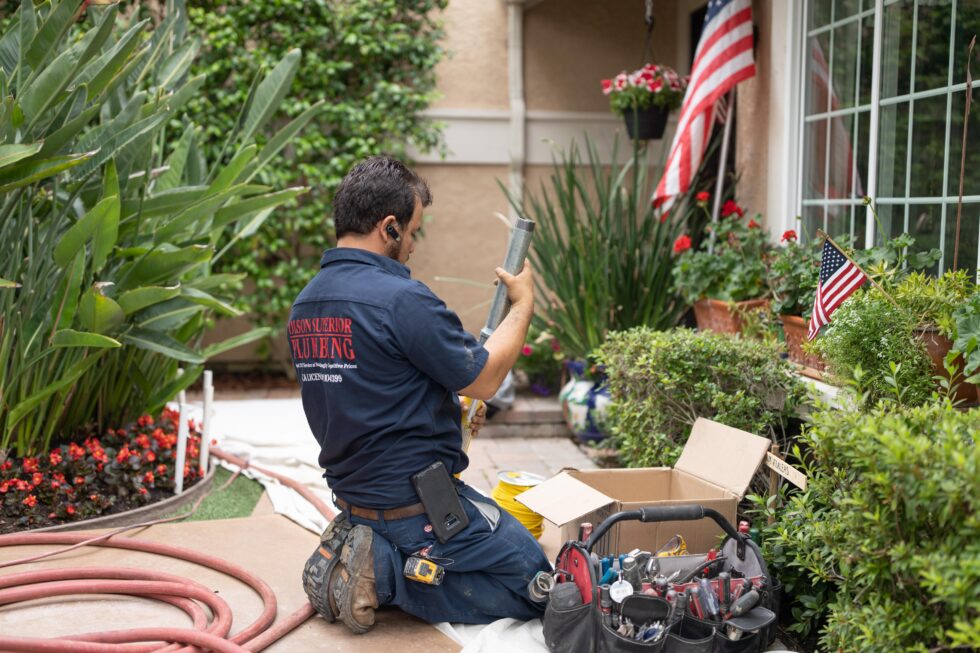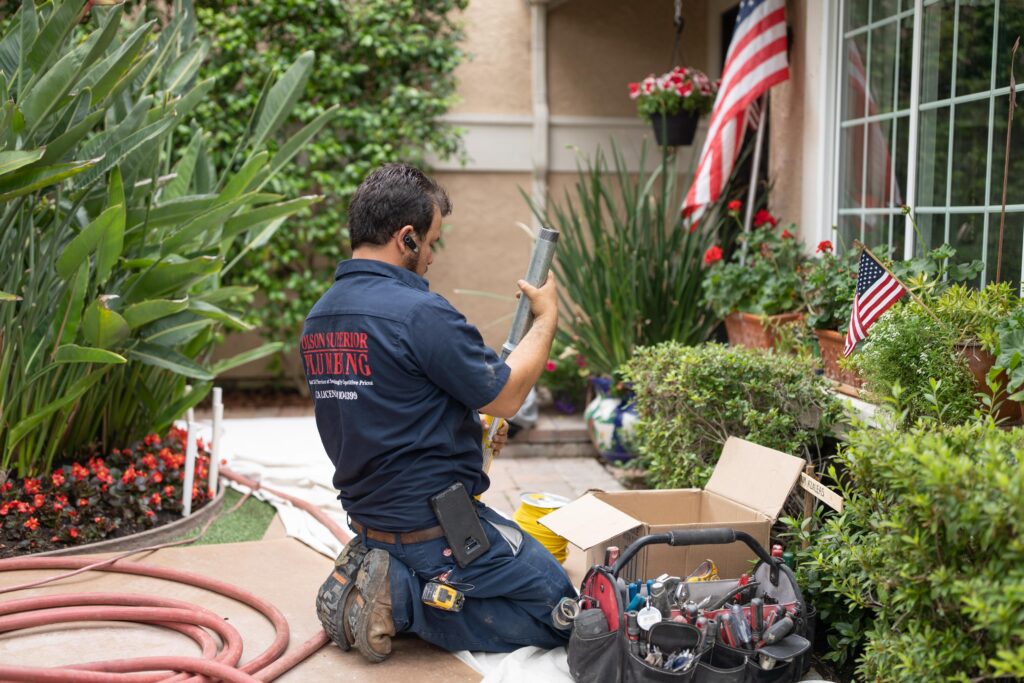 Our Rapid Response Team is available 24/7, since we are centrally located in Orange County, we can make sure to get to any job within a reasonable time frame. We pride ourselves in providing rapid response and will make sure that your plumbing issues get the attention they need.
4. Estimate
We always provide our customers with FREE Estimates. The estimate will have all the details of the job and account for everything. The price we give you will be the final price for the services quoted out. The estimate includes any post-work clean up and we'll leave your home or business look like we were never there.
5. Know Your Plumber
Residential plumbing needs are different than commercial plumbing needs. Luckily, we offer both. Our Rapid Response Team is trained in both, we even have an in-house training facility (Olson Superior University)  at our office in Lake Forest, CA. We know that not everyone is welcomed into people's homes, so when we get called to a customer's home, we walk in with respect and want to treat every single customer like family. That means that what is important to you, is important to us. We will respect your property and provide the proper services to your plumbing problems.
If you have any questions, call our 24/7 Rapid Response Team at 949-328-6002 or email us at [email protected] – If you want more information online, please visit us @https://www.OlsonSuperior.com
For industry insights, announcements, and tips make sure to follow our blog at: olsonsuperior.com/blog